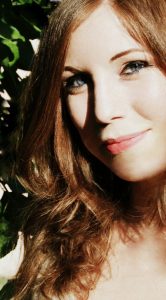 Prelector Tuba Barutçu
tubabarutcu@aku.edu.tr
Education
She was born in İzmir in 1984. She completed her primary school education in İmzir Otuz Ağustos Primary School between 1990-1995, her secondary and high school education in Mentone Girls Secondary Collage in Australia between 1997-2002. She became a member of İzmir Rakım Elkutlu Musiki Association by meeting Nursal Ünsal Birtek in 2003. She got prepared for Conservatory by taking repertoire courses from Nursal Ünsal Birtek. She was accepted in Afyon Kocatepe University State Conservatory Turkish Art Music Department Vocal Training Art Major in 2006. She completed her university education in 2010. She was accepted to Postgraduate with thesis programme in Afyon Kocatepe University Social Sciences Institute Music Art Major in 2011 and graduated in 2013. She is still studying in the same institution as a Proficiency in art student.
Working Life
She started and is still working as a Prelector in Afyon Kocatepe University State Conservatory Turkish Folk Music Department in 2012.
Lessons Conducted
Turkish Music Theory and Solfege, Turkish Art Music Repertoire
Publications
She has a proclamation in international symposium. She had a CD study in Australia and she made introduction interview for the CD in Chanel SBS. Furthermore, she made interviews in Australia Yeni Vatan Gazette titled "A new Voice in Melbourne" and "One of us, A Glittering Voice and First CD".
Concerts
She participated in national and international concerts, festivals and album studies as a choir member, soloist and vocalist.
22 December 2015, Tuesday
3678 kez görüntülendi