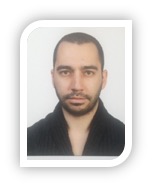 Prelector Özgün Coşkuner
Education fax
He was born in Çorum in 1987. He was graduated from Hacettepe University Ankara State Conservatory Piano Department in 2009. He finished his postgraduate programme in Ondokuz Mayıs University Education Science Institute Music Education Department between 2012-2015 and also he finished in Afyon Kocatepe University Social Sciences Institute Music Department in Proficiency in Art Programme in 2020.
Working Life
He worked as orchestra performer in Samsun State Orchestra and Ballet between 2009-2017.
Lessons Conducted
Piano, Assistant Piano, Correpetition
Publications
His articles were published in referred journals.
Concerts
He gave various concerts inland and abroad within the scope of solo, chamber music, opera and ballet activities.
10 November 2017, Friday
3780 kez görüntülendi