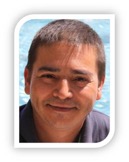 Prelector Murat Öngün
murattongun@gmail.com
Education
He was born in Ankara in 1969. After he completed his primary education in 1980, he continued his education in Hacettepe University State Conservatory Stage Arts Department until 1992. He graduated from Eskişehir Anatolian University State Conservatory Stage Arts Department Stage Actor Art Major in 1996.
Working Life
He started working as an actor, director and educator in Eskişehir Tiyatora Company in 1996. After he worked in this institution until 1999, he was assigned as a Prelector in Afyon Kocatepe University State Conservatory. He is still working in this institution. He carries out his task as a educator and director of University Theatre Assembly and Yurt-Kur Theatre Assembly.
Plays and other studies
He directed 20 plays since 1999 in Afyon Kocatepe University Theatre Assembly and played in some of them, he was awarded with "Best Theatre Assembly of The Year" in interuniversity theatre competition.
24 February 2020, Monday
2657 kez görüntülendi