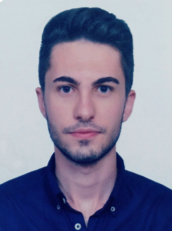 Research Assistant M. Soner Yılmaz
msoneryilmaz@aku.edu.tr
Education
He was born in Kırklareli. He completed his primary and secondary education in Kütahya. He graduated from Kütahya Ahmet Yakupoğlu Fine Arts High School in 2012 and Gazi University Education Faculty Music Teaching Department in 2016. In the same year he started Gazi University Education Sciences Institute Music Education Art Major Postgraduate Programme and completed in 2019.
Working Life
He worked in private institutions attached to Ministry of National Education between 2016-2019. He started working as a research assistant in Afyon Kocatepe University State Conservatory in 2019.
Publications
His proclamation titled "Examination of Elementary School Teaching Department Music Lessons Curriculums and Indexes" was published in international referred journal.
Concerts
He participated in various solo, choir, chamber music and orchestra concerts.
01 August 2019, Thursday
689 kez görüntülendi